Amarylis Ball's Art & Bio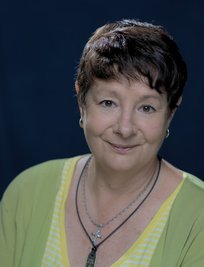 Amarylis Ball always enjoyed drawing from an early age, but as life goes,
she pursued a career in Information Technology receiving her BS Degree in Computer Science
and working in that field for over 25 years. Several years ago she decided to officially
become an artist and in 2006 worked with Agora gallery in New York for a year.
She continued to paint thru the years creating over 50 paintings now scattered all
over the United States. In 2016 she retired and moved from New York City to
Hot Springs to pursue an art career professionally.
For Amarylis, the world of color,emotions,movement and feeling is the essence of art.
Spiritually, God moves thru her and flows on to the canvas She wants her art to be a blessing, something that inspires and moves individuals to see life as a kaleidoscope of colors and possibilities.
Imagine and the dream is yours!!!
Contact info:


amarylisball@gmail.com


---