Wendy Gage's Art & Bio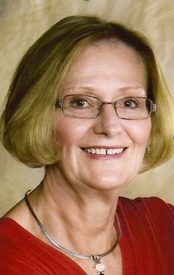 I studied at Langdon Studios in Fresno, California for many years. I have attended workshops from: Gayle Rappaport at the Crocker Art Museum, Sacramento, California; Jeannie Vodden at the Goodwin Gallery, Stockton, California; and Sandy Delehanty, "Watercolor on Aquaboard", Sacramento, California.
The wide range of color and beauty in our world inspires me to capture its transient variety of light and color, a single moment held frozen in time. I hope that the feeling of absolute peace and harmony that envelops me while applying color to flat surface, and watching it develop into a three dimensional image, will somehow transfer to others. My love of gardens is the subject of many of my original watercolors, and the bearded iris is my favorite flower because of the depth and huge range of color and color mixtures that the iris flaunts. I employ Ginwashi Rice Paper to create watercolor Batik journals and Batik paintings alike.
Since retiring to Hot Springs Village I have taken workshops presented by Brush stokes from: Barb Seibel, Richard Stephens, Margaret Hoffman, and Marlene Gremillion.
To
contact
Wendy, email her at
Wendy.gage101@yahoo.com
, or call her at 559-970-9834.
---