Sheliah Halderman's Art & Bio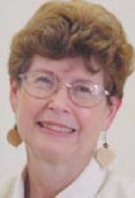 "Creating pictures has been a constant joy to me for as long as I can remember."
Sheliah Halderman started her education in Kansas and finished in Indiana, receiving her Master's degree in education from Indiana University. Sheliah taught fourth grade for twenty-two years in Indiana. She retired from teaching and moved to the beautiful state of Arkansas.
Being retired has given her much more time to pursue her first love, art.
She started her art career primarily in oils but has expanded into watercolors, pastel, and Prismacolor. She prefers to create from her own photos.
To visit Sheliah's personal art website, click
here.
---