John Keller's Art & Bio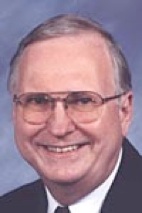 Artist John Keller began painting as a hobby in 1982. Although he concentrated on oils for many years, he now works extensively in watercolors in addition to oils. He has studied oil painting with noted Wisconsin artist Audrey Casey, taken drawing and painting classes at National Park Community College, and has participated in numerous workshops in both oils and watercolors.
Mr. Keller has won several awards for his work. He has had a watercolor painting voted "the visitor's choice" at the Artists' Workshop gallery in Hot Springs. One of his first watercolors was selected to go on tour with the Wisconsin Regional Artists Association traveling show. The show consisted of twenty-five paintings by artists from all around Wisconsin. It appeared in numerous locations throughout the state for a one-year period. Participants were selected through regional contests and then judged at the state level.
In addition to belonging to and serving as treasurer of the Artists' Workshop Gallery in Hot Springs, Arkansas, Mr. Keller is active in Brush Strokes, an artists' organization in Hot Springs Village, where he also serves as treasurer. He serves on the board of the Fine Arts Center of Hot Springs and is a member of Mid-southern Watercolorists. He formerly served as the president of the Waukesha Creative Arts League and the Waukesha County Art Council, and as treasurer of the Waukesha Area Arts Alliance, all in Wisconsin.
Mr. Keller is retired from the position of Managing Actuary of the Northwestern Mutual Life Insurance Company in Milwaukee, Wisconsin. He lives in Hot Springs Village, Arkansas, with his wife Barbara. They have three daughters and three grandchildren.
To send an email to John, click
here.
---