Christine Lippert's Art & Bio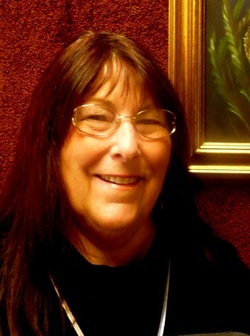 Born and raised in Southern California and then moving to Arkansas in 1973, Christine infuses a diverse blend of 'statement' and mystery to her art. She began her journey early as a child when an art teacher encouraged her to enter a contest, which she won 1st place. Even though her life would bring much diversity, motherhood and the pursuit of education, it was not until she moved to her small farm in North Arkansas where her passion for art, nature and gardening flourished. There her real education began. Christine studied under Erna Brisco, a German 'Old World' master artist.
Christine has a Bachelor of Science in Chemistry and a Masters in Secondary Education from the University of Arkansas - Little Rock. She teaches Chemistry and Physics at a local High School while also pursuing her passion for oil painting and other fine art.
Christine has won several awards for her paintings. She is a member Brush Strokes, an artist organization in Hot Springs Village, and The Fine Arts Center of Hot Springs. She has exhibited at Garvan Gardens, The Fine Arts Center, The Garland County Library, The Coronado Center, The Mountain Valley Water Co. of Hot Springs, AR. and currently shows her work at Artists Workshop Gallery in Hot Springs.
Christine Lippert's Artist Statement
I love to paint subject matter embellished with mood and I choose Oil as my medium. I describe my art as alchemical, rich in fantasy with shades of the mystical, realism and symbolism creating an eclectic blend for those desiring the unusual. I view my art as an expression of communication through visual medium. Of course my love for nature, science and philosophy might conceive their way onto the canvas. My paintings include a variety of subjects including Native Americans, sacred historical sights, fantasy, 'art making a statement', flowers, animals, seascapes and landscapes.
To
contact
Christine, email her at
mystic9@suddenlink.net
, or call her at 501-915-8860.
To view her
personal art website
, click
here.
---