Nan Merchant's Art & Bio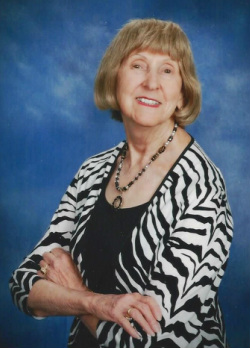 After living many years in Houston, Texas, Nan Turner Merchant returned to her home town of Hot Springs, Arkansas where she has many fond memories of a vibrant, prosperous, exciting downtown, and has painted many of the old buildings and landmarks that hold sentimental meaning for her. Most of these paintings have been done in oils.
In addition to oils, Nan has studied pastels, watercolor, acrylics, charcoal drawing and pen and ink. She has had a life-long interest in drawing and painting, having been introduced to it as a child by her mother, an accomplished artist. Although painting in oils almost exclusively for many years, she has now added watercolor and acrylics, mostly of street scenes patterned after the artists of Paris who include landmarks in their paintings.
An award winning artist in juried shows, Nan studied art at the University of Central Arkansas, the Museum of Fine Arts, Houston, and National Park Community College, as well as workshops by many fine artists, local and national. She is a member of the Artists' Workshop Gallery, the Fine Arts Center of Hot Springs and the Traditional Art Guild.
Nan has paintings hanging in corporate and private collections all across the country, as well as the Statehouse Convention Center in Little Rock.
To send an email to Nan, click
here.
To call her, dial 501-609-0127.
---