Jim Reimer's Art & Bio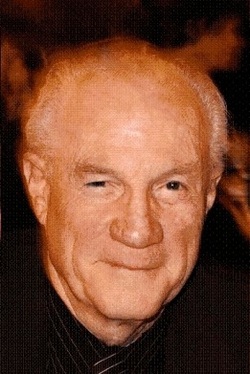 Jim began pursuing his art in 1969 in California, studying under the tutelage of O. Lawrence Hansen for eight years. Through the years he continued to study art, and develop his technique by attending many seminars and workshops.
He enjoys painting a variety of subjects including landscapes, still life, portraits, sport scenes, and seascapes. He has lived in the San Francisco Bay Area most of his life and in Napa, California for 20 years. Many of his earlier paintings are scenes of the Wine Country, and the West Coast landscapes, which are now in private collections.
In 2000, he moved to Arkansas. The natural beauty of the area is the inspiration for many of his recent landscape paintings.
He enjoys the effects he gets with different mediums such as pastels, acrylics, and watercolors, but prefers oils for its hardwearing properties, and luminosity. With oils, the slow drying characteristics allow him to work on his paintings over several sessions. Many of his paintings evolve from an original concept, which is why he prefers the freedom to return to an artwork.
His pastels too, are colorful and fresh. He enjoys the effects that this medium offers, as the pure pigment colors allows for blending without loss of vibrancy.
Jim has regularly exhibited his works in California and Arkansas, and won many awards including several Best of Shows. Besides Arkansas and California, his paintings are in private collections throughout the country including Minnesota, Missouri, Nevada, New Jersey, North Dakota, Oregon, and Texas.
You may contact Jim at: 501-922-9798 or by email at:
jim-reimer@sbcglobal.net
---