Millie Steveken's Art & Bio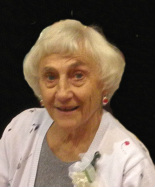 Millie's painting career began in Minnesota at the St. Paul School of Art, and continued on through college. She has studied with many fine teachers since then, and credits her success to their influence.
Frequent painting trips have taken her to Western Europe, Russia, Central America as well as throughout the United States, Mexico and Canada. Millie has been active in art groups and related organizations in Minnesota, North Dakota, Nebraska, Indiana, Texas, and Arkansas.
Since moving to Arkansas Millie has devoted a great deal of time to painting and teaching watercolors, but she is also accomplished in other mediums. Her works have appeared in many juried shows where she has won numerous awards, and was most recently selected for the Artist- in –Residence program at Hot Springs National Park..
She is past president of the "Artists' Workshop Gallery" and Hot Springs Village "Brush Strokes"." She continues to be active in these groups as well as "Mid-Southern Watercolor Society" The Repertory Theatre Artworks, and "The Fine Arts Center of Hot Springs. Her work is included in both national and private collections throughout the United States.
To send an email to Millie, click
here.
or call for an appointment at her studio, (501) 922-6228.
---